A bird's eye view knows that our West Virginia lands and forests are beautiful, bountiful and sometimes rugged.  These landscapes are the core and back drops of  West Virginians.  At the WVLandGroup we know what is happening on the ground under the trees.  We know that our private lands are being used and managed more wisely for their fullest potential more than ever before.  Best of all we know what growing and exciting opportunities are out there today for West Virginia landowners.  We help West Virginia landowners explore and capture these opportunities for their land.
Our land and resource management and brokerage systems have worked for West Virginia landowners for many years.   The results in dollars made and acres managed by our landowners back that up.  But more importantly, as markets, economies and land use patterns change in West Virginia, we change with them by always looking to the future.  Our land services go where the best opportunities are for West Virginia landowners and we always strive to maximize these ownership and income opportunities for our owners and partners:
Timber Sales & Timber Management
Land Income & Land Value
Land Use & Enjoyment
Land Development
So, whether you want to maximize one or all of these – we're here to show you how with our custom services & systems and our land experience.
Our experience has told us that all of our West Virginia lands and renewable forest resources should be managed for their maximum benefits for owners, the environment and our West Virginia land economies.  Land use, development and management for land and our landscape should include a basket of mixed uses and benefits in addition to better economies and income.  Forest and landscape management, improved land use and access, better wildlife habitat and nature opportunities should all be an integral part of the West Virginia land ownership experience.
To learn more about these markets, West Virginia land economies and opportunities contact us today to get started on your land.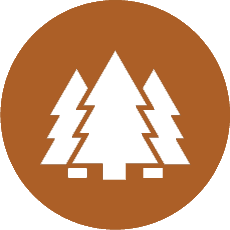 Interested in Learning More?