Habitat & Homestead Development
Wildlife Habitat Management (WHM)
Every landowner wants their land to be worth as much as possible, and usually as it is in its natural state.  For timberland owners, growing timber, hunting and recreation are the "big three" factors in determining your land value.  We know how to grow all of these land aspects along with growing your timber.  WHM can be a part of that equation.
Serious hunters and outdoorsmen are willing to pay good lease rates for good hunting experiences on a tract of land.  This includes harvesting or seeing quality whitetail, turkey or bear on a tract of land that is pleasant and secure to hunt (no trespasses and poachers to deal with) and also well managed and fairly easily accessed.  Wildlife habitat conditions are critical to these experiences.  WHM practices such as food plots, roads & trails, forest diversity (including thick cover areas) and small water holes can all help provide the habitat and conditions to create these valuable and in- high-demand hunting experiences.
Trophy Lands Development (TLD)
Roads and Trails
Without access certain large portions of our land may not be useable, visible or as productive as they should be.  Depending on the use goals access can range from a hiking trail to an all season vehicle road.  We can help you employ simple and cost effective strategies to unlock the full potential of your land with improved access roads and trails.  Land values are heavily dependent on access for land use and function.  Land recreation, whether hunting, hiking or trail riding is what landowners and land buyers want from a tract of land.  These functions increase value.  Roads and trails is one of the easiest ways to immediately impact your land use and value.  Often we can help owners incorporate these during timber harvesting operations on the property.
Many of our clients combine roads and trails with their wildlife food plots.  By incorporating food plots with roads and trails many benefits are obtained for hunting and wildlife habitat.  With roads and food plots mowing and maintenance is often necessary for best results.
Growing better timber faster and good forest management is not possible without forest access.  The better the access the better the management potential.  Management can be much more effective and productive because with access practically all trees removed for management purposes (" for weeding your garden"), can be used for firewood, smoker wood and other practical purposes.  A good roads and trails system serves as the path to your "garden" for continual maintenance and improvements.
Homesteading Your Forest Lands
Any homestead endeavor requires water management and supply that are free from on-grid requirements. Impoundments, wells, cisterns, rain collection systems, and gravity fed designs are necessary consideration for a modern homesteading lifestyle.
Sustainable layout of woodlands and "food forests" require a design rooted in permaculture principles.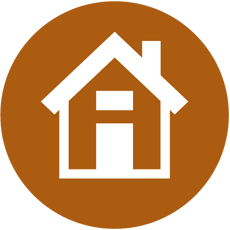 Interested in Learning More?