Keep track of all your land activities & documents
Never search for your important land documents again.  With our LandFile system you can keep copies of all these documents in one place.  We already keep on file and store a massive amount of information, data and documents for our clients regarding their land, land management and timber activities.  Usually with a few more documents such as deeds, leases, rights-of-way agreements, we can maintain a complete LandFile for future and easy use and reference when needed.
LandFile can prepare landowners for opportunities that arise in various land and natural resource markets.  You can choose to make certain information in your LandFile public to industry or keep it private.  Public information in LandFile can let various industries know things about your land and resources that they want to be aware of.  Things such as, 1) timber may be for sale in the future, 2) your land lies within a planned utility right-of-way, 3) your land is managed land and therefore more valuable to you than other landowners that don't manage their land around you.  With LandFile we can also keep you  more informed as to opportunities that might occur for you in the future.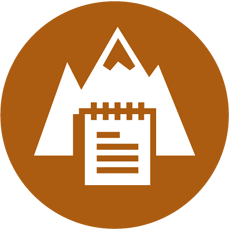 Interested in Learning More?